Heat-transfer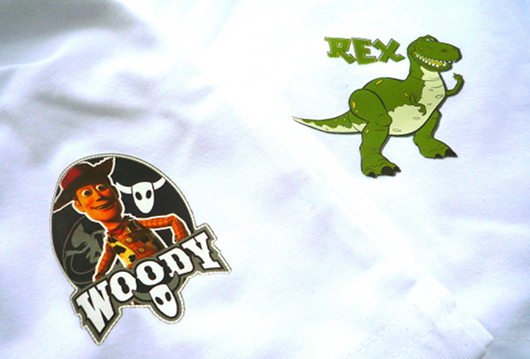 Offset heat-transfer
Heat-transfer labels are tagless labels that are applied onto a surface using pressure and heat - an alternative to direct printing on garments allowing for better cost efficiency. LBS is currently has two established heat-transfer product lines:
Main label heat-transfers: this type of labels is the most common type of heat-transfer labels. They are used for t-shirt main neck labels, care labels and logo branding. Our heat-transfer labels have minimal plastic edges, are stretchable and sea water resistant making them suitable for all garments including undergarments and swimwear. This product has been tested to withstand a minimum of 50 wash cycles, allowing brands to protect their name on their garments.
Offset heat-transfers: this type of heat-transfer allows for high quality images, big or small, to be transferred onto fabric. This product is most commonly used for children wear and accessories. LBS ensures that the image can be fully-stretched without image distortion or cracking, washable up to 35 times and meets all requirements regulating children wear.